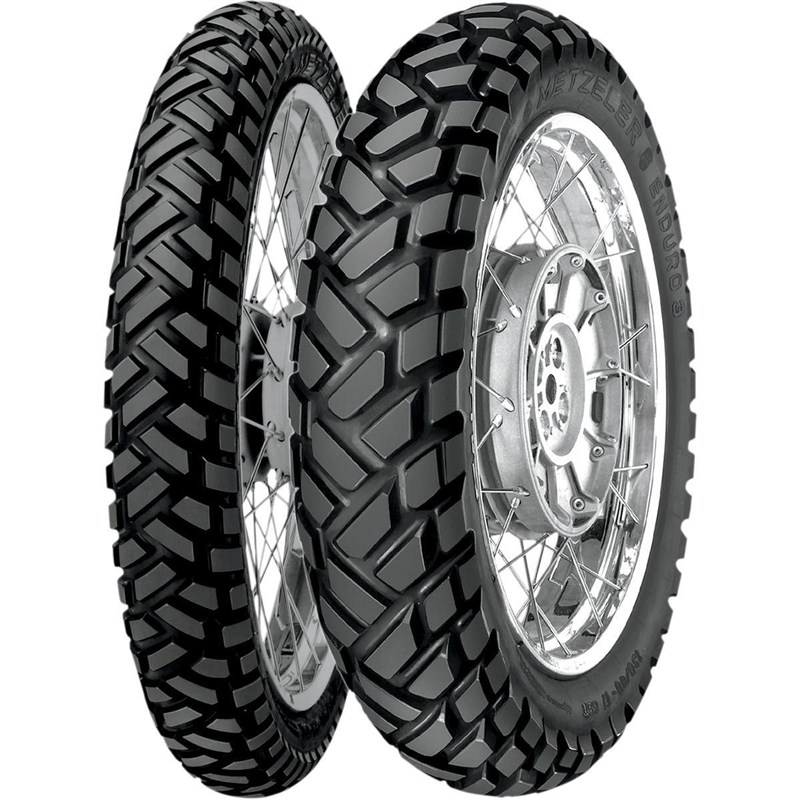 click on image for larger view
Enduro 3 Sahara Rear Tire
Sorry...this product is no longer available.
Product Description
Enduro tire with very good on-road performance dedicated to the globetrotters always looking for fun riding no matter what the terrain
Special tread compound perfectly combining safe cornering grip on the road and good off-road traction
Tread pattern features knobs with geometry designed for fast selfcleaning; this allows the rider stable and precise trajectories without skidding also on soft, muddy terrains
Great handling with easy corner entry, stable cornering and high safety margins when riding at the limit
DOT certified
Safety Warning: For information on tire care, safety, maintenance, manufacturer warranty and other information consult tire manufacturer publications and/or websites for complete tire information. The tires used for your application must have a load index and speed rating equal to or greater than the tires fitted as original equipment.
The use of the tire and other vehicle data and information accessible through this webpage is limited to persons located in the United States of America and Canada.ALTHOUGH THE DATA IS BELIEVED TO BE ACCURATE, NO WARRANTY OR GUARANTEE IS MADE REGARDING THE QUALITY OR ACCURACY OF THE DATA.All data should be verified by a tire professional, the vehicle placard (typically located on an inside door panel or on frame), and/or the vehicle owners manual.