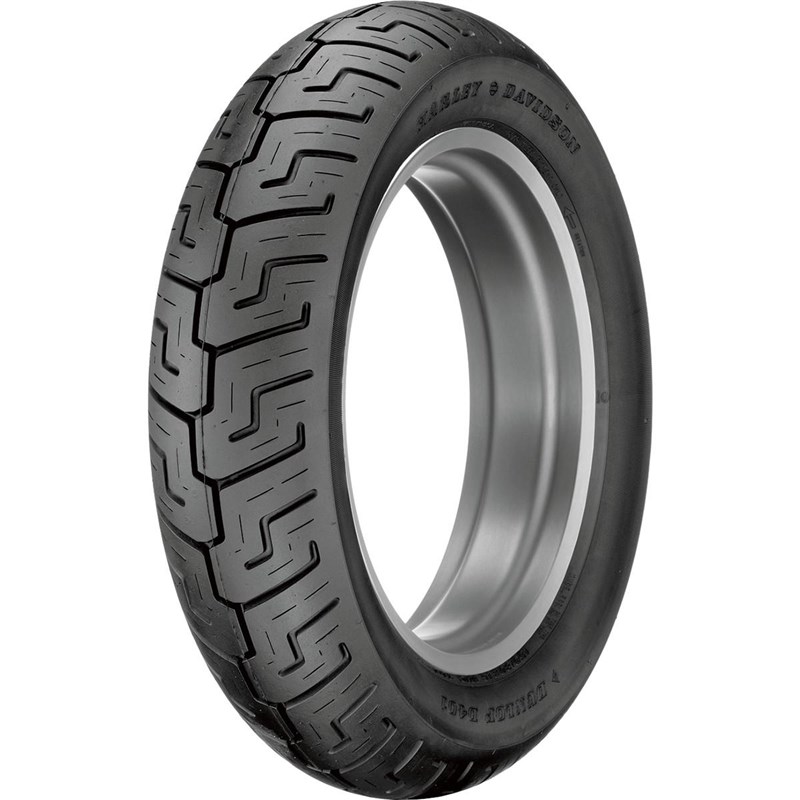 click on image for larger view
D401T Harley Davidson Touring Rear Tire
Sorry...this product is no longer available.
Product Description
The new D401T rear tire features MT Multi-Tread technology that uses a long-wearing compound in the center of the tread for longer tread life, and special lateral grip compounds on the left and right shoulders for outstanding grip.
An advanced tread pattern and specifically formulated compound helps deliver impressive grip in wet and dry conditions and helps provide long tire life.
Incorporate a computer-optimized tread profile to help promote even wear.
The Dunlop Harley-Davidson Tire Series feature special Harley-Davidson branding on the sidewalls.
The use of the tire and other vehicle data and information accessible through this webpage is limited to persons located in the United States of America and Canada. ALTHOUGH THE DATA IS BELIEVED TO BE ACCURATE, NO WARRANTY OR GUARANTEE IS MADE REGARDING THE QUALITY OR ACCURACY OF THE DATA. All data should be verified by a tire professional, the vehicle placard (typically located on an inside door panel or on frame), and/or the vehicle owners manual.